OUR TWENTY-FIFTH ANNIVERSARY ANNOUNCEMENT
March 31, 2009
To our Employees, Subcontractors, Families, Vendors and Suppliers:
It was a sunny Saturday twenty-five years ago when we first opened our doors and had the success of not making a single sale that March 31. We did manage to sell two orders the following Monday (for one Hunter Douglas Sunflex blind each) and a total of $125.95. From that day sales have grown considerably in excess of $60 million and over 105,000 orders!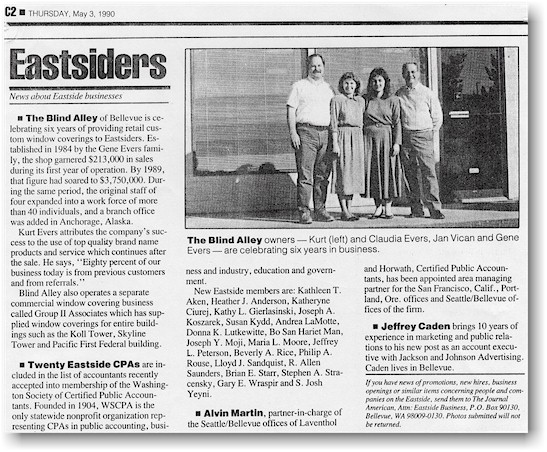 That first day there were just four of us in the "organization": Gene, Kurt, Jan and Claudia. Kurt, Jan and Claudia are still here today and we are joined by many valuable coworkers.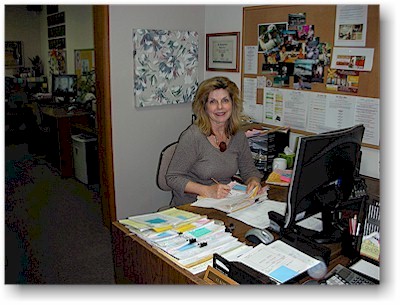 Gene did the In-Home selling, Jan and Claudia did split shifts in the showroom and Kurt did the books and the installations in the evenings.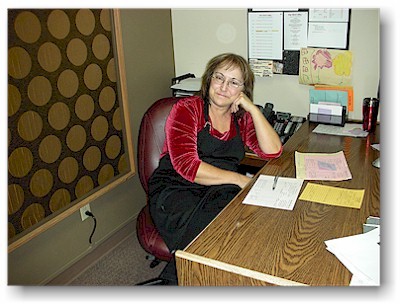 Rick Dagg, Sales Manager of Custom-Bilt (now Hunter Douglas Northwest) advised us when we opened that if we could average $20,000 or so a month we could probably make a go of it. Well, we've managed to hit that target and then some!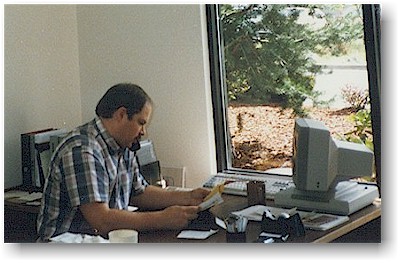 None of us foresaw the tremendous growth potential in the 80's. We had annual sales growth rates over 100% several years and many in the 60% to 80% range. This rate of growth brought with it both problems and success. Fortunately, the successes have outweighed the problems!
Our first location was just 970 square feet. We doubled that in 1985 and added that much again in 1986. On Labor Day 1988 we moved across the parking lot into our present location which is over 7500 square feet.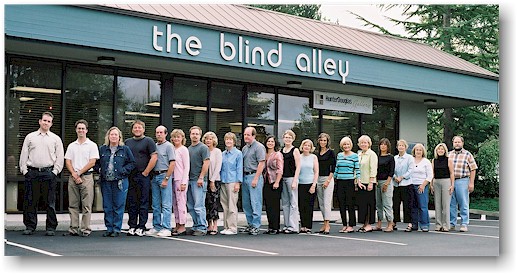 Our first employee was Nancy Picard who later moved to Anchorage and ran the Blind Alley in Anchorage with her husband Cory until 1997. Their daughter Kristen was our first "secretary".
Matt Evers also began to do repairs and check-ins for us in 1984 and he is now one of our experienced Installers. Mark Williamson and James Robertson, friends of Matt worked for us for several years while finishing High School.
In June of 1985 I hired John Nice to help me with the growing installation business. His step-daughter, Val Sample, joined us one hot August day in 1985. Val managed to weather the storms of a family owned business for nearly nineteen years (with a brief hiatus in 1994) until retiring to Shelton in September 2004.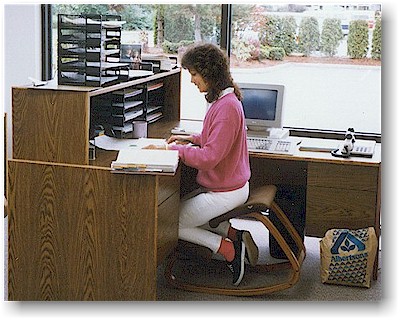 My sister Julie joined us in February 1986 and now runs our Group II commercial office. Not long after, in May of 1986, Karen Dalziel walked in the door one day looking for work. She's been with us ever since as well.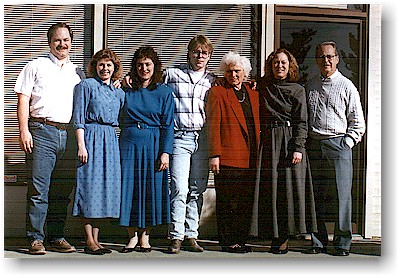 As we continued to grow we needed more qualified help and we have found that recommendations from our employees are often the best source of new employees. With Karen's recommendation we hired Leslie Davies in January of 1987. Les has also been with us ever since.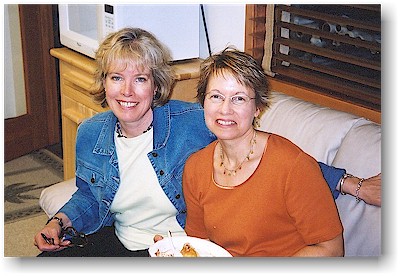 My mom, GeorgeAnn, went on the payroll in April of 1987 as our Bookkeeper and now drops in frequently to see her family, as most of us are here.
That same spring of 1987 Alan Welch began to install for us. Alan had been doing some work for us periodically over the years and we finally had enough work to offer him full time.
In September of 1988 Laura Fries approached us about a sales position and Laura retired in October 2007 after 19 years also. She now has to spend half the year in Hawaii, poor girl.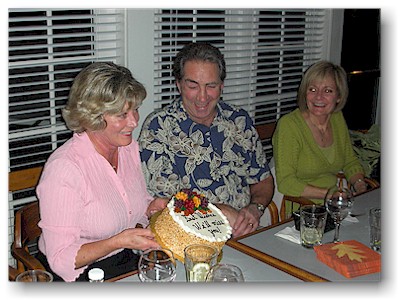 In 1988 Richard Dudley began to install for us as a subcontractor and joined us full time in April 1990.
Sandie Bittner joined us in March 1989 to do outside sales. We stuck her in the office "temporarily" until 1994 when she finally got back to In-Home sales. Sandie retired in 2006 and now lives in Bellingham.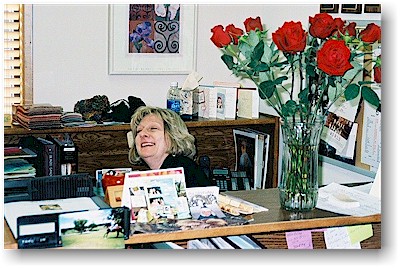 Laura Jean Couvion came on board in September 1989 and liked it so much she wedded herself to Alan Welch. Alan and Laura Jean now live in Poulsbo and run their own Window Fashions company, Harrison Street Design.
Tami Green started with us in June of 1990, then took some time off, but came back in 1994 for more and she still works here, so far.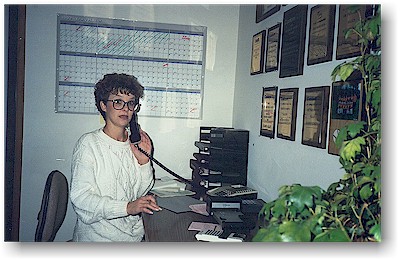 Coleen Marta, Claudia's sister's daughter (OK, our niece) came to work in January 1993 for Saturdays only. Coleen now works full time as our Administrative Assistant.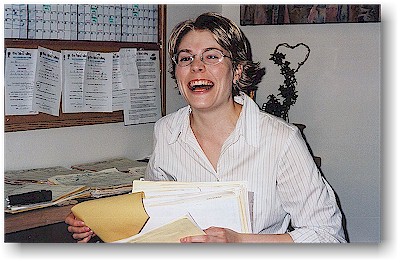 Also joining us in March of 1993 was Mary Ellen Moses, recommended by Richard Dudley and a former "employer" of mine as well. Mary Ellen left in 1999 to return to her interior design trade.
Janeen Erickson-Gould started in October 1994 after years of experience with Wessco Blinds in Seattle and she now efficiently runs our Order Department.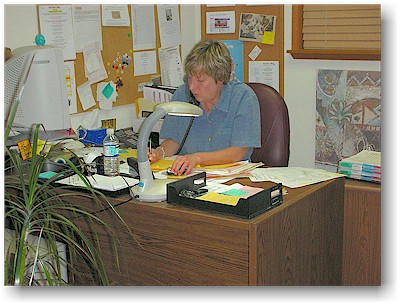 In September 1995, Joanie Gray Harper came to work for us in our Showroom and she has been one of our In-Home Decorators since 2000.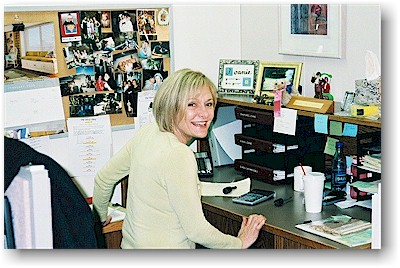 Dan Bennett began installing for us in the early nineties and in September 1997 we brought him on staff as a full-time installer.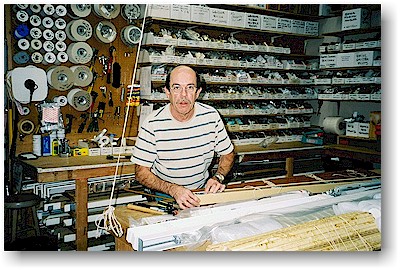 Chris Nelson also began installing for us in 1997 as our Group II specialist installer and continues to this day as a subcontractor.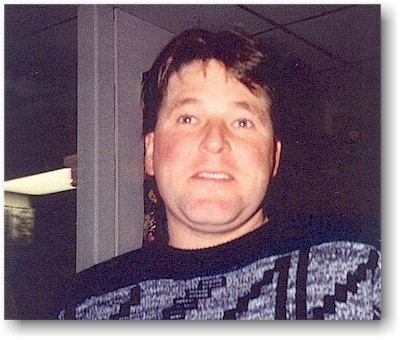 Coleen's brother Aaron Harrell came to work for us in 1999 and was an invaluable employee through March 2005 when he left to get married and start a family in Baker City, Oregon. In July 2000 Matt Fargher started in our Showroom. Matt now handles our Home Builder and small contract business.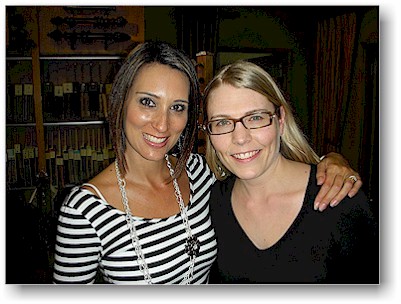 Another member of our extended family, Carrie Douros (Coleen's cousin) started in September 2001 in our Showroom. Carrie was with us full-time until May 2004 when she and her husband, Rich, adopted their son Jordan. Carrie continued to work part-time until November 2005. She now lives in Sacramento, California.
Beth Parsons came on in May 2004 to replace Carrie. In December 2006 Beth moved back to Chicago, closer to home and family.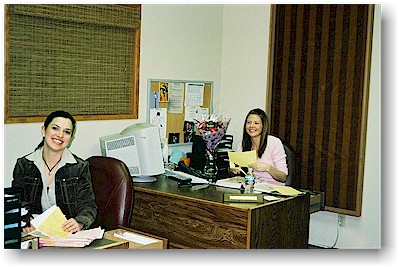 Sarah Olsen started in October 2005 in our Showroom and moved to In-Home sales in January 2008 where she continues to excel.
In July 2006 we added Fred Beaudette to our commercial sales in Group II as that department began to see increased need for an additional estimator. Fred continues to be a valued addition to our company.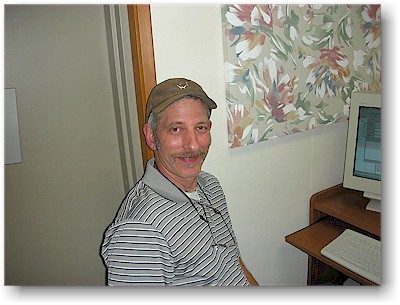 When Beth left in December 2006 to move to Chicago we had a vacancy in our Showroom and we were fortunate to find Jennifer Marseilles in February 2007.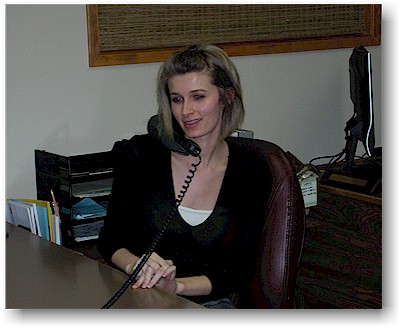 We've had a lot of other people work with us over the years who are no longer employed here. Some have moved on within this trade while others have tried a new line of work. I've already mentioned a few above but others who were family, close friends and associates include: Jon Evers, Jason Evers, Mark Vican, Willie Wise and his son Kenton Wise, Sally Englehart, Mike Robert, DeAnne Brenneis, Rosemary Boyd, Ann Rhoades, Karen Massena, Lynn Bogosian, Barbie & Brenda Robertson, Amy Lonborg, Laura Michelle Bennett, Donna White, Diddy Cantu, Kevin Rose, Ryan Dalziel, Vicki Duncan, Stacy Stabbert, Stephanie Cress, Deborah Laughlin, Maryann Kaskey, Mary McGuire, Rob and Heidi MacDonald and their daughter Christina, Nat and Lisa Washington, Sam Markham, Bill Will, Ted Williamson, Scott Paluck, Joan Felt, Vilo Vican, Jim Chew, Linda Reimer, Anne Marie Gravelle, Briana Christopherson, Lisa Tripp, Paul Amado and Linda Kemp.
We have been fortunate over the last 25 years to have had the opportunity to work with many outstanding suppliers and sales reps also.
Keys to our success include Hunter Douglas Northwest, especially Bob Reimer and Kelly Reiten, and also Paul Fergen and all the support staff. Gary Fletcher was most helpful in our early days, while he was with HDNW. Fashion Tech and James Ashley have also been instrumental in our success and we really do appreciate the personal service we receive.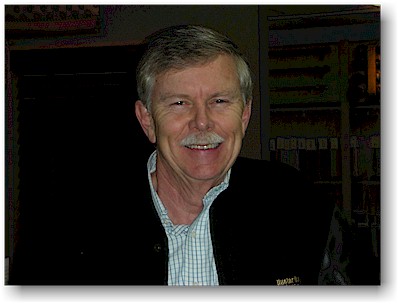 Levolor was a key product for several decades. Rocky Grant of Levolor Contract took special care to see we had all the leads he could find for us. On the retail side Tom Whaley was also a strong supporter and made sure we were always taken care of by customer service.
All of our suppliers' contributions to our success are immeasurable and we sincerely appreciate the attention to our needs out here in the retail world. We would not be at the highest level of sales and expertise without their help, training and oversight.
These last twenty-five years have been entertaining at the least, educational certainly and sometimes stressful. But with the financial backing of our family, the assistance of our suppliers and vendors and the commitment of our excellent employees we have successfully reached the twenty-fifth year mark, a peak that only a small percentage of businesses reach.
Today actually marks the first day of our twenty-sixth year and we look forward to another quarter century of success and enjoyment in this most interesting of trades.
Kurt Evers
President
The Blind Alley, Inc.
---
To learn more about The Blind Alley visit our Company Profile.

---

Click here to search our Website or visit our website Navigation page or website Directory.
---